Lebanon, OR
Come ride with us as we take the brewfest from the streets to the train! Taste some local micro brews, wine, spirits and street food as we ride down the rails. This 21 and over 2 hour ride will have a little bit of something for everyone.  There will beverage vendors on board supplying tastings,...
Saturday,

October 14

2017
6:00 PM
—
8:00 PM
Lebanon, OR
Sunday fun DAZE! Did you have a great Saturday night and need a little boost to get you through your Sunday? Let us make you a bloody mary, kick back and have a brunch that will help lift the fog.  This 21 and over ride will feature a catered all you can eat brunch, games, a full bar and possibl...
Sunday,

September 24

2017
11:00 AM
—
1:00 PM
Lebanon, OR
Who loves a good picnic? We do here on the train! Join us for this fun 1.5 hour ride that will fill your tummy and your heart!  Ticket price includes, a sandwich, chips and a cookie  We have 3 inside seating cars and 1 open top car. Please come dressed for the weather as we will run this ride r...
Sat,

Apr 22

2017
12:30 PM
—
Sun,

Aug 27

2017
1:30 PM
Lebanon, OR
Enjoy discounted tickets and bring a long a school supply or two to help support those in need in our community. We have dropped ticket prices and for those who bring in a supply or two, you will recieve a treat!  Ride is 1 hour long, movie station, arts and crafts, popcorn and more!  Refreshme...
Saturday,

August 26

2017
2:00 PM
—
3:00 PM
Lebanon, OR
Let Santiam Excursion Trains be your safe and easy ride too and from the 2017 Oregon Jamboree. We load at the station and deliver you less than 3 blocks to the festivle gates.Enjoy the concerts to your content and let us take you safely back to the station. We will leave the 18th station 1 hour ...
Fri,

Aug 4

2017
3:00 PM
—
Sat,

Aug 5

2017
11:00 PM
Lebanon, OR
Catch a ride up to The Point and watch a breath taking fireworks display while enjoying a delcious summer meal with Live music by Trevor Tagel, and tastings by Gilgamesh Brewing. The Point has opened outside patio seating for 50 during The Sportsmans Holiday Fireworks show over Foster Lake. Thes...
Saturday,

July 8

2017
6:30 PM
—
10:30 PM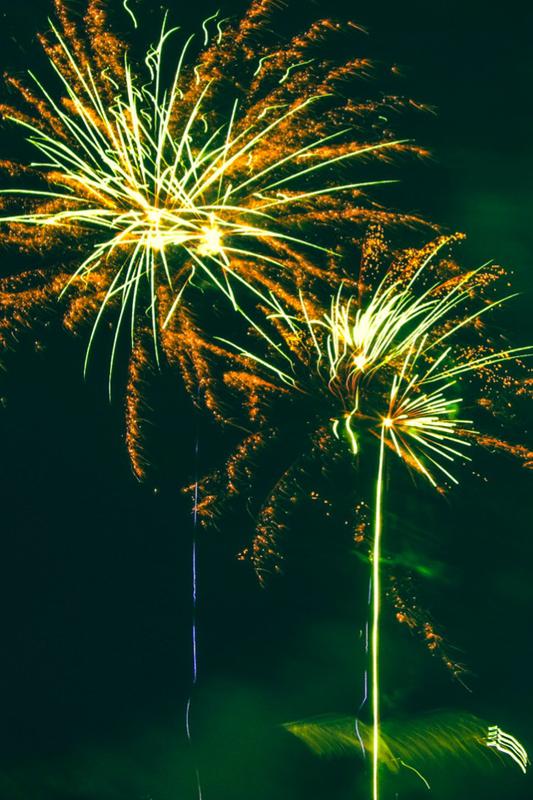 Lebanon, OR
Come ride with us and see the Rocket's red glare. Lay out a blanket on our private viewing area or stay on board and enjoy show from the Open Top Car or Bar Car. This one of a kind trip departs the Santiam Travel Depot at 8:30 pm and returns following the show.   The weather looks great for this...
Tuesday,

July 4

2017
8:30 PM
—
10:30 PM
Lebanon, OR
Treat your favorite Dad to Bloody Mary's and a manly brunch on this 2 hour ride.  Ride includes, 2 hour ride, brunch and one drink from behind the bar. We will travel along the Santiam River towards Sweet Home and come back to the station just in time for a nap in his favorite recliner.  We hav...
Sunday,

June 18

2017
11:00 AM
—
1:00 PM
Lebanon, OR
What do you get for the Dad in your life that has everything? A handmade craft made on a train! Let us help craft that gift as we roll along the rails during this 1 hour ride.   Ride includes, guided arts and craft station, popcorn, and a movie station. We have a soda, water and juice for purch...
Saturday,

June 17

2017
12:00 PM
—
2:30 PM
Lebanon, OR
Schools out and it's time to get your summer on! Throw on your tank tops, grab the kids and hop on this 1.5 hour ride! We will even pack you a lunch!  Tickets with lunch include, a box picnic lunch with sandwich, chips and a cookie.  There are drinks for purchase at the bar and popcorn for all ...
Saturday,

June 10

2017
12:00 PM
—
1:30 PM